Our Team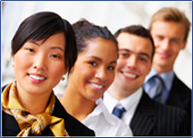 The principal directors of first Choice immigration Services Ltd are Robert Jackson and Phlilp Craike. The Staff have over 43 years combined experience in dealing with submission of Visa applications to various Government Departments
Robert Jackson: Managing Director – for the last 8 years was a director of one of UK's foremost professional immigration consultancy company and felt there was a gap in the market place for an organization that offered solely a highly efficient, secure, trusted and reliable service for collection, submission and safe expedient return of Visa applications for clients. He has been dealing face to face with the Home office since 2001.
Phillip Craike: Operations Director - has an wealth of experience in offering clients a bespoke applications and considers himself to be at the forefront of the new biometric application service. Philip personally meets applicant/s at the PEO(Public Enquiry Office)at Croydon and escorts them through security and the entire biometrics process.
Peter Scott: Operations Manager – Is responsible for secure collection and safe return of all documents. He has many years of experience attending various Government departments.