First Choice Immigration Services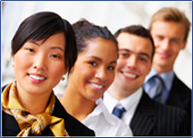 Welcome to the website of First Choice immigration Limited.
First Choice immigration Services is a Specialist Immigration Visa application Submission Company.
Our aim at First Choice Immigration services is to offer a first class service in submitting your application on behalf of you or your client, offering a same day service. We have a satellite office strategically located only a few minutes from the home office to receive applications via the post (by special delivery) so once received we can submit applications on your behalf.
The principal directors Robert Jackson and Phlilp Craike formed a partnership combining their individual training, knowledge and vast experience in the immigration field in dealing with submission of home office Visa application for both the corporate and non corporate clients and pride themselves on offering a bespoke efficient secure and trusted service.