About Us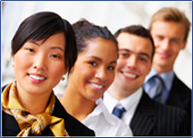 First Choice Immigration deals solely with the submission of Visa applications to Government Departments and therefore specialize in offering a competitive, efficient reliable service that you can count on time and time again.
We offer a bespoke service to all our clients and offer collection, submission of documents to the home office and  safe return of applications either by hand, registered post or via secure courier to a destination of your choice. We provide a highly professional service to both private clients and the public sector.
Why use the services of First Choice Immigration
We have over 40 years experience in the immigration field.
Our aim is, from initial contact to completion of your immigration needs, is to provide you with a professional service. We pride ourselves in all aspects of our work.