Biometrics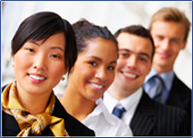 Biometric Applications
We also offer a biometric enrolment application service, where we can meet the applicant(s) at the PEO(Public Enquiry Office)at Croydon and escort them through security and take them through the biometric process.
Currently the following Visa types require compulsory biometrics application:-
Tier 2 General – A work Permit application
Tier 2 ICT (Inter Company Transfer) – The applicant is currently working for a multinational company and is applying to work in the UK for that organization.
Tier 4 – Student applications.
FLM (Further Leave to Remain in marriage) – Applicant recently married a person who is free from immigration control and is about to start a two-year provisional period.
FLRO (Further Leave to Remain in Other categories) – Applicant employed as domestic workers and for applicants applying for leave with UK ancestry.